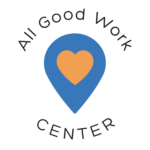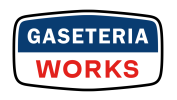 All Good Work Foundation is excited to announce its partnership with Gaseteria Works, a 24,000 square-foot, boutique flex office and coworking space located in Long Island City's Queen Plaza neighborhood to create the All Good Work Center @ Gaseteria. Key to this partnership is the participation and support of Flex by JLL, JLL's enterprise-grade flexible space solution. Gaseteria Works offers a wide range of workplace solutions, including coworking memberships, fully furnished private suites, meeting rooms and virtual addresses. It features state-of-the-art technology and a highly trained onsite team offering concierge and administrative services. And the All Good Work Center is now part of that offering.
The AGW Center is built to serve the nonprofit community of New York. Long without a dedicated coworking space, the AGW Center partnership with Gaseteria Works will serve as an option for workspace and meeting space for nonprofit organizations and social impact companies.  Those that qualify will be eligible to receive special discounts and services offered as part of the membership. Our goal at All Good Work is to support the social impact community of New York through workspace and other resources that will make them more efficient and impactful. By partnering with Gaseteria Works, we are able to bring high-quality, affordable coworking to nonprofits and social entrepreneurs of all levels, and create a place where everyone in the social impact community can come together for mutual inspiration.
Located at 30-10 41st Ave., the property is adjacent to Sunnyside Yards at the intersection of Northern Boulevard and 41st Avenue. Gaseteria Works offers easy access to neighboring boroughs and is just one train stop from Manhattan, and walking distance to N, W, F, E, M, R, 7 and G trains. Additionally, tenants are within walking distance to numerous restaurants and attractions.
Membership for eligible AGW guests begins at just $59 a month, which includes part-time coworking access. For organizations in need of higher levels of access or full-time, private workspace, prices are heavily discounted for qualifying organizations.
To inquire about becoming a member of the AGW Center @ Gaseteria, please fill out the inquiry form linked below. If your organization, group or meetup is interested in finding a space for social-impact related events, please reach out to nate@agwfdn.org.
APPLY TO AGWC @ GASETERIA WORKS
About JLL
JLL (NYSE: JLL) is a leading professional services firm that specializes in real estate and investment management. JLL shapes the future of real estate for a better world by using the most advanced technology to create rewarding opportunities, amazing spaces and sustainable real estate solutions for our clients, our people and our communities. JLL is a Fortune 500 company with annual revenue of $19.4 billion, operations in over 80 countries and a global workforce of more than 102,000 as of September 30, 2022. JLL is the brand name, and a registered trademark, of Jones Lang LaSalle Incorporated. For further information, visit jll.com.
About Flex by JLL
Flex by JLL is an enterprise-grade flexible space solution that creates value for investors and is rooted in market due diligence, occupier demand and asset strategy. Flex by JLL creates and manages custom flexible space programs that are tailored to an asset's tenants and market dynamics; investors can own and maintain control of the entire tenant experience within their building as well as the flex site's revenue streams and value